How to compensate for the CO2 emissions of your flight?
On your next holiday in Europe, you have to fly. Conscious of your mode of transport's carbon footprint, you want to know how to make up for the emissions of your flight? All the useful information in this article.
How to calculate the ecological impact of my trip?
We know that travelling by pane emits not only CO2, but also nitrogen oxides, soot particles, aerosols, and water vapour… All these elements contribute to heat the atmosphere. Even if you pay close attention to your carbon footprint all year long, one single flight will considerably increase it. If, however, you have no other option than to take a plane, there are CO2 emission calculators that allow you to know the impact of your trip on global warming. Most of these calculators also allow you to compensate for these emissions by financially supporting an ecologic project.
The ability to calculate and compensate is offered:
By most European airline companies: From the booking of a ticket, you are able to check a box to guarantee a flight with a carbon neutral footprint, or to find the link to a partnered private organisation to compensate for the CO2 emissions of your flight. Consult the site of your airline company!
By private organisations that offer to make donations to offset the CO2 emissions of your flight. There are such organisations in most European countries. They calculate the carbon emissions that your flight emits and converts the amount of CO2 to an equivalent amount of money.
Examples of carbon emissions calculators:
Beware! Do not confuse the CO2 offset with the ecotax on plain tickets already in place in some European countries (Germany, Austria, Italy, Sweden, etc.) paid by the airlines to contribute to the protection of the environment (and deferred on the price of airline tickets paid by consumers).
Why do CO2 emissions estimates differ from site to site?
The results provided by the calculators offered by different sites (airline companies or independent organisations) are sometimes considerably different.
Calculating a flight's CO2 consumption is complicated by multiple factors: airplane model, number of passengers, weather conditions, etc. Certain organisations like Greentripper also takes into account other factors such as radiative forcing, which are not considered by all calculators.
Finally, there is no regulation that fixes the conversion of carbon mass to money, which is why the sums offered can vary.
Tip: Compare the various calculators and choose the one that seems the most just to you.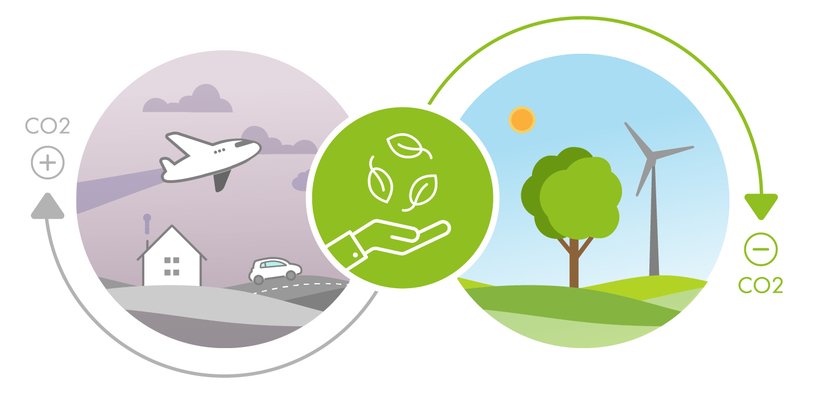 How to make sure an ecological project is serious?
Consult the site offering to offset CO2 emissions and check if you have:
Clear and understandable information on the environmental projects being supported (biodiversity preservation, sustainable agriculture development, educational projects, etc.)
The contact information of the association or organisation proposing this project from, the legal mentions. Do not hesitate to consult other opinions on this organisation.
Reliable rules for calculating CO2 emissions. The sire should ask you for detailed information on your flight (departure airport, destination airport, layover, type of plane, etc.)
A label of quality: Three main labels are recognised. Clean Development Mechanism (CDM), Verified Carbon Standards (VCS), and Gold Standard. If no label of quality is mentioned, ask the airline or founders of the environmental project directly to explain their issues.
If you decide to donate to a project via that site, make sure you receive a payment confirmation (by email and most often in PDF format).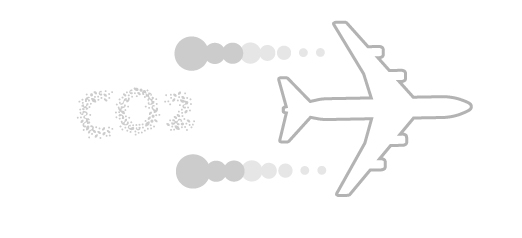 Is this donation deductible from my taxes?
If you pay your taxes in France, you can deduct a donation made to a French or European organisation if the organisation is not-for-profit, pursuing an objective of general interest, and responding to certain criteria provided by the general tax code (for organisations based in the EU: conclusion of a tax treaty with France containing an administrative assistance clause to combat fraud or tax evasion).
More information on the site of the Ministry of National Education and Youth.
What to do if I'm a victim of fraud?
If you have paid by creditcard, act quickly and try a chargeback procedure to obtain reimbursement for the donation.
Funded by the European Union. Views and opinions expressed are however those of the author(s) only and do not necessarily reflect those of the European Union or the European Innovation Council and Small and Medium-sized Enterprises Executive Agency (EISMEA). Neither the European Union nor the granting authority can be held responsible for them.