Am I allowed to buy an animal online in Europe?
Dogs, cats, fish, guinea-pigs … Have you already considered buying a pet online? Indeed, there is no shortage of ads on social media, on French or foreign classified advertisement or specialised websites. But if Europe cares about the welfare and protection of these animals, France decided to regulate their sale on the internet, which isn't necessarily the case in other European countries. Hence, you should be careful of illegal animal sales. Furthermore, you should know that you will not necessarily be protected if the animal you bought from a European trader gets sick. The European Union, like France, has excluded domestic animals from the scope of application of the legal guarantee of conformity. Explanations in the following article.
France regulates animal sales on the Internet
Since the 1st December 2021, in order to fight against abandonments of animals, France has regulated animal sales on the Internet.
Only breeders and pet shops (until 2024), are allowed to sell domestic animals online. However, their websites have to classify offers in a specialised section, control and label every advertisement, as well as raise awareness to future customers about the possible consequences of acquiring an animal.
Since the 1st October 2022, if you want to adopt an animal in France, you will be required to sign a certificate of commitment and knowledge, and to commit to respecting your animal's needs. Following the certificate, a 7-day reflection period is to be respected, so as to avoid impulsive purchases and abandonments.
On the other hand, it is impossible to acquire an animal before it is completely weaned. Consequently, no animal younger than 8 weeks can be sold.
Can I buy an animal in another European country?
Unlike in France, pet sales on the Internet aren't fundamentally forbidden in most countries in the European Union. But as a French resident, you do not have the right to buy your animal on a foreign website.
If you wish to buy a domestic animal in another European country, you are required to go to that country, and respect their rules in force.
In Germany for example, the online purchase of animals is authorised, but if the sale is carried out on a commercial basis, an administrative authorisation is required. For purchases between individuals, no specific rules apply.
In Poland however, it is theoretically forbidden to sell cats or dogs outside of the area they were raised in. Online sales are equally forbidden. Contacting the seller can be nevertheless done via the Internet.
In Austria, individuals can sell animals, but only under certain conditions. The animal has to be registered in a database for domestic animals (since at least 16 weeks for dogs) and it must not be housed with its previous owner at the time of sale.
Tips for buying an animal in Europe
[Translate to English:]
Buy animals from breeders or associations that are serious about animal protection rights, be it French or European.
Do not let yourself be influenced by stories and messages full of emotions, such as "give this animal a new home, otherwise he'll die."
Get to know the animal personally before buying it. Make an appointment with the seller before signing the contract. This will give you an idea of the animal's condition.
Insist on a written sales contract.
Good to know: a sale contract for the animal (or "certificate of transfer") has to at least contain the following information: its age, its color, its ancestry, its tattoo/chip number, its health condition (vaccines operations, veterinary certificates…), its particularity (service dog, competition horse, breeding animal…), its training (for service dogs for example), its price and clear information about the seller.
In France, it is also required to specify its race and its registration in the LOF (Livre des origins français) for pure-bred dogs.
It is always possible to give away an animal between individuals, if the animal is older than 8 weeks. In such cases, the donation offer has to include the same information as a sale contract, and specify that the animal was given as a free gift without any financial consideration.
The microchip or the tattoo as well as a valid rabies vaccination are two elements that have to be included in the EU-pet passport.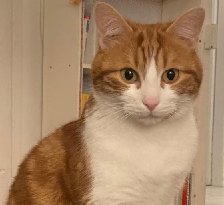 What guarantees exist if my animal gets sick?
When buying from any trader in the EU, you have at least 2 years of legal guarantee of conformity.
However, as animals aren't objects, Europe has decided to exclude living animals from the scope of the European directive on the sale of goods, and therefore from the legal guarantee of conformity. So what are the rules in European countries?
In France, like in Portugal or Bulgaria, the general rules of the legal guarantee of conformitydon't apply to animals, since the 1st January 2022. Thus, you cannot turn against the seller, trader or individual, if your animal develops malformations or diseases after the purchase.
In France, only a few illnesses (retinal atrophy, immune-depression virus…) are considered redhibitory defects and give you the right to warranty claims. In such cases, you would have to declare the disease in the 30 days following the pet's purchase.
Moreover, if you buy a dog for competitions or breeding and if it is revealed that he's unsuitable for such purposes, you can invoke the guarantee against hidden defects.
In those countries, the rules of the legal guarantee of conformity apply to animals, despite it being written in their laws that animals aren't objects.
If the animal you bought from a trader gets sick, or limps … you have the right to, in theory, ask the seller for the "repair" (veterinary treatment for example) or the exchange of the animal. If both solutions happen to be impossible, it can be possible to ask for a discount or a partial refund.
Be careful! If you buy an animal from an individual, the warranty might be excluded from the sale contract. You will not be able to reclaim anything from the seller if the animal gets sick. In Germany, however, the exclusion of guarantee may be void if the seller knew of the animal's illness and fraudulently concealed it or if he guaranteed the animal's health.
Be careful of scams with animals!
As with all online purchases, be careful of scams! Do not be fooled by cute photos of puppies or kittens, or pity ads, or offers that are too good to be true!
Here are two examples of common scams regarding the purchase of animals or accessories for animals, sold mainly on dropshipping websites:
On social media, or on a classified ad site, you find an offer from a so-called breeder or from a supposed farm. He makes you an offer, where you adopt a cat and only pay for the veterinary costs (vaccines), and transportation costs, because the animal is located in another country. Once the payment is made by prepaid card (untraceable!), you have no more news from the "seller" and you never receive your cat.
On a foreign website, you notice a super soft pillow/bed for your dog with relaxing virtues due to its shape and the materials used. To top it all off, 1€ from the total price of purchase is donated to an animal protection organisation. You place your order, but you never receive the package. Or, you have to pay an additional amount for the custom fees, because the package came from outside the EU, and its blocked at customs.
In order to travel by plane with your pet inside the EU, it must:
Wear a microchip
Be vaccinated against rabies
Hold a valid EU-pet passport. It includes a description of the animal, information on the microchip or the tattoo number, the rabies vaccine as well as the coordinates of the owner and the vet who issued the passport.
If you're traveling from a non-EU country to an EU country, you will have to provide a European Health Certificate.
More information on the Your Europe website.
Funded by the European Union. Views and opinions expressed are however those of the author(s) only and do not necessarily reflect those of the European Union or the European Innovation Council and Small and Medium-sized Enterprises Executive Agency (EISMEA). Neither the European Union nor the granting authority can be held responsible for them.