Help and advice for consumers
The European Consumer Centre (ECC) France is the first contact point for all French consumers with cross-border issues and also for foreign consumers living in France. Cancelled flight, undelivered goods, faulty products… In case of difficulties with a trader based in another EU country, Norway or Iceland, we will help you free of charge if you cannot solve the problem on your own.
The missions of ECC France
Inform and advise consumers on their rights in Europe. Our lawyers are at your disposal to inform you about your consumer rights in general, for example regarding your passenger rights while traveling abroad, your rights while shopping online or in the case of a medical emergency treatment in another EU country.
Settle cross-border consumption-related disputes
Encourage conciliation rather than trial
Analyse the European market and forward consumers' requests to the European Commission as well as to national and European authorities
Be a contact point for consumers who wish to receive information on services in other countries of the European Union.
The ECC France is co-funded by the European Commission and the Ministry of Economy (DGCCRF / General Directorate for Competition Policy, Consumer Affairs and Fraud Control).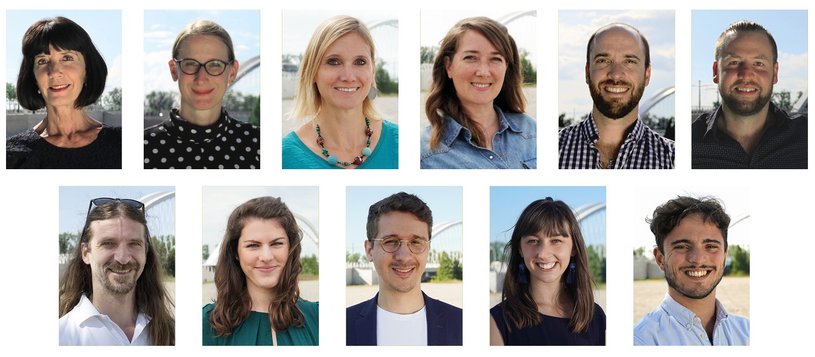 Martine Mérigeau, Executive Director | Bianca Schulz, Director ECC France | Elphège Tignel, Press & Communication officer | Camille Bertrand, Juriste | Romain Boguet, Legal Advisor | Ralph Roggenbuck, Legal Advisor | Oliver Bähr, Technical Manager | Coline Port, Legal Advisor | Lion-Joed Char, Legal Advisor | Léa Jamet, Legal Advisor | Maxime Lager, Advisor
The network of European Consumer Centres in Europe
The European Consumer Centres Network (ECC-Net) was created by the European Commission in 2005. There is one European Consumer Centre in each member state of the European Union as well as in Norway or Iceland. They offer free assistance and advice to consumers.
The network definitely aims at more trust of the consumers in the internal market: Providing free information and assistance to consumers in cases of cross-border conflicts should create incentives to take advantage of the new opportunities offered by the European market.
The ECC-Net enables all ECCs to collaborate in order to settle disputes between consumers and companies based in other EU countries, Iceland or Norway. Besides this conflict-solving mission, the ECCs of the ECC-Net work together on common projects for consumers (for instance: buying a car in Europe, guarantees & warranties…). Moreover, the ECC-Net forwards any requests of European consumerson potential dysfunctions of the internal market to national and European authorities. To this purpose, position papers on various topics like the rights of air passengers are published.
The ECC-Net is also accessible via the EU single digital gateway which facilitates consumers' access to information and assistance services in another EU country.
One address, two countries
Both the ECC France and the ECC Germany provide services in cooperation with the Centre for Consumer Protection in Europe, an association dedicated to Franco-German consumption-related issues since 1993 and located in the urban area of Strasbourg and Kehl.
Elected by the states of Germany and France with the objective of protecting consumers in Europe, this centre based in Kehl is the only "binational structure in the European network" among the European Consumer Centres. Today, the ECCs of France and Germany are the largest consumer centres in Europe and are involved in more than 50% of the resolved disputes within the network.
Network of European partners
European Consumer Centre France / Centre Européen des Consommateurs France
Bahnhofsplatz 3
77694 Kehl / Germany
Fax: +49 (0) 7851 / 991 48 11
Monday and Friday: closed
Tuesday to Thursday: between 9.00 and 12.00 am and 1.00 to 5.00 pm